A-) MANUFACTURING FACILITIES
Flock Cutting
We use high technology cutting machines ; Which ensures absolute precision cutting of the flock fibres. The cut lenght varying from 0,25mm upto 5,00mm is regularly produced. We use continuous filament tow for our flock production of Nylon and viscose material supplied by internationally repute companies like Rhodia Company and Accordis Company. We use our dye stuff from Clariant and Dystar Companies.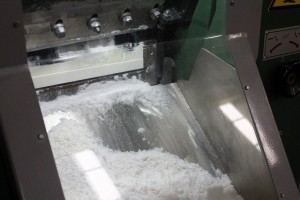 B-) DYEING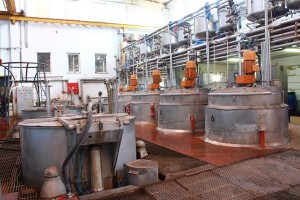 Our company has installed very sophisticated flock dyeing facilities to ensure excellent washing fastness, light fastness and against the ultra-violet radiation. We are very particular while selecting our dystuffs such as Acid Dyes, Metal Complex Dyes, Reactive Dyes and Sulpher Dyes. We have short listed our dye suppliers to internationally repute companies like Clarient, Dystar. Besides already developed more than 2000 clour shades. We also accept the colour matching as per customers requirements. We use SHOLL DYE boilers drying and seiving equipments.
C-) DRYING & SIEVING
We have installed very sophisticated system of flock drying ( conditioning) in line with multi stage sieving facilities. This facilities results into very precise sieving operations and total elimination of long fibres.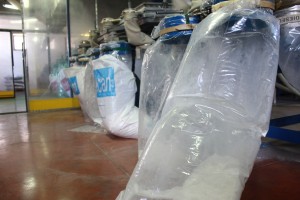 D-) LABORATORY 
Flokcan has a highly trained labour power with sophisticated laboratory facilities and the latest testing equipments which helps company to maintain their high Standard of product quality and for the continuous development of product. We use MAAG Laboratory equepments at our laboratory.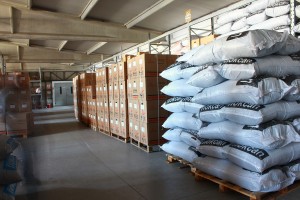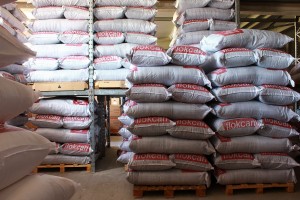 E-) PACKAGING 
We pack our flock in strong 4 ply paper sacks or in woven polypropylene bags. These bags are having inside polyethylene film lining which is sealed and made airtight.
In some cases we also offer corrugated paper boxes for the packaging of flock particularly for the flock fibres having longer cut lenghts.